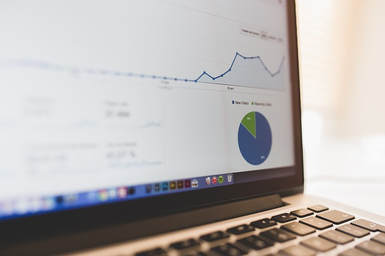 A new report from
Allied Market Research
projects that the global gift card market will grow at a CAGR (compound annual growth rate) of 24% from 2017 to 2023.
The report's findings suggest that the gift card industry is still in its growth stage, and that the retailers who stand to gain the most from their gift card program over the next five years will be those who best adapt to changes in technology and consumer behavior.
While no-one can say for sure what a thriving gift card program will look like five years from now, one area of focus for retailers looking to stay ahead of the game jumps out of every report and study regarding the future of gift cards: mobile payments technology.
It's probably not news to you that consumer adoption of smartphone technology has completely changed the way that businesses engage with and advertise to their customers. What is worth noting, however, is that even if it feels like everyone you know has the newest iPhone offering,
nearly a quarter of Americans
don't own a smartphone. If that number surprises you, consider this: in 2011, 65% of Americans didn't have a smartphone.
---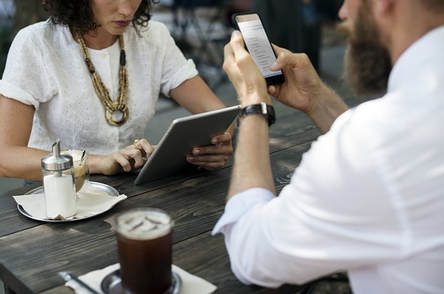 That means that improvements in mobile integration and technology will have an even more substantial impact on gift card sales as more and more Americans have access to smartphone technology. And make no mistake: changes to the way that Americans use their phones are crucial to the future of the gift card industry.
According to a report from
Forrester Research
, mobile payments are expected to grow at a CAGR of 20% through 2021. And don't think your business needs a fancy, branded mobile app to experience a real profit boost from mobile payment offerings: In-person mobile payments, which allow consumers to use a mobile app to pay at a conventional point-of-sale in place of cash or a credit card, are expected to be the fastest-growing variety of mobile payment, with Forrester anticipating that in-person mobile payments will increase
"almost sevenfold"
by 2021.
And then there's the millennials. As we've
written about previously
, the millennial generation has its unique set of spending habits and consumer behaviors. While their motivations may seem inscrutable to merchants, their wants and needs don't have to: millennials make up the largest customer base in the country, dislike credit cards, would prefer to not use cash, and are passionate about technology.
---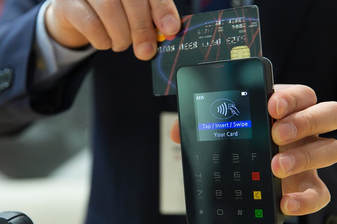 Who's driving sky-high expectations for mobile payments? Millennials are, and for good reason. Nearly half of millennials have used a mobile wallet, while
Apple Pay
(the most-utilized mobile wallet platform) has an average usage rate under 6%. As millennial consumers' impact on the economy (as well as their expendable income) continues to grow, so too will
digital wallet
spending.
Retailers looking to ready themselves for the mobile payments revolution find themselves in a strange position. On the one hand, the writing appears to be on the wall with regards to the future of of mobile payments. Report after report indicates that demand for mobile payment options is on the rise, and yet, as we've
written about previously
, retailers seem hesitant to invest time and money into technologies whose popularity has been predicted but not sufficiently demonstrated.
With that said, any company that can at least lay the foundation for future mobile payment processing would be well-advised to do so, and soon. Retailers that offer digital wallet compatibility will be on the frontlines for the slew of marketing, targeting, and customer engagement innovations to come.
Having a branded-presence on your customers' phones sounds like a marketer's dream, but all signs are pointing to it becoming a reality very soon; if your gift card processor doesn't offer mobile wallet compatibility, it may be time to comparison shop.
If you have any questions or would like to learn more about nthCard's suite of eGift and mobile wallet offerings, please let us know!
---