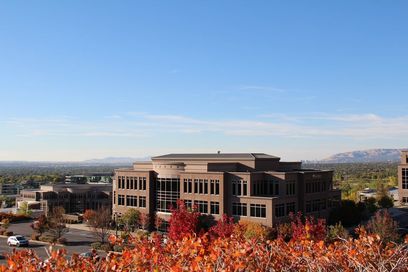 nthCard is a gift card processor that specializes in providing world-class services and resources to retailers of all sizes. Founded by pioneers of the gift card industry and operating in partnership with industry leaders, nthCard simplifies the path to a successful gift card program so that retailers can focus on what they do best: providing value to their customers.

Like many great solutions, nthCard's conception was the result of asking the right questions:

What businesses would benefit the most from a streamlined, comprehensive gift card program?

Why aren't middle market retailers enjoying the same distribution channels as larger merchants?

What direction is the gift card industry going, and how can we help retailers take advantage of changing consumer behavior?

Our clients enjoy all the resources and distribution channels that the largest retailers are utilizing, all from one company. Call or email us today to learn what nthCard can do for you.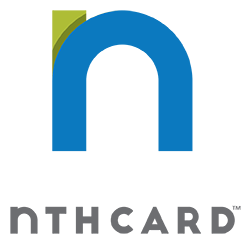 ​nth
\'en(t)th\
Adj
[n + -th]*
1: being the last in a series of infinitely decreasing or increasing values, amounts, etc.
2: to an
indefinite degree
or power
3: to an
extremeMiscellaneous:
nth is a vowelless word.
Word Origin and History for nth:
In 1852, in phrase, "to the nth", figurative use of mathematical term indicating indefinite number.
*Webster's New World Dictionary of the American Language, Second Edition, 1972
---
Leadership Team
---
News and Blog
How Credit Card Bonus Points are Driving Gift Card Sales
​If your business has a gift card program, the odds are good that you've heard about the benefits of using gift cards as part of a rewards program. Whether you're looking to show your employees that you care or trying to encourage loyal customers to keep coming back, gift cards are a versatile tool in any retailer's arsenal.
Yet some of the savviest shoppers purchase gift cards because of their participation in a different kind of rewards program: the 'bonus points' they earn when they use their credit card...Full Blog Post
​
nthCard Launches nthPOS, a Point of Sale Companion App for Android, iOS, and Windows 10
February 20, 2018 - nthCard today announced the release of nthPOS, an application that allows participating merchants to activate, redeem, and reload gift cards using a mobile phone or tablet.
The new app, which runs on all smart phones and mobile devices, utilizes either a mobile device's built-in camera or a connected barcode or magstripe reader to facilitate the activation and redemption of gift cards...
Full Press Release
Gift Card Market Booming on Back of Mobile Payments
A new report from
Allied Market Research
projects that the global gift card market will grow at a CAGR (compound annual growth rate) of 24% from 2017 to 2023.
The report's findings suggest that the gift card industry is still in its growth stage, and that the retailers who stand to gain the most from their gift card program over the next five years will be those who best adapt to changes in technology and consumer behavior...
Full Blog Post
​
Gift Cards: Coming to a Food Truck Near You
Food trucks are a billion dollar industry, and America's love affair with mobile dining looks poised to keep on rolling for the foreseeable future. Food trucks, which generated an estimated $650 million in revenue in 2012, are expected to generate as much as $2.7 billion in revenue in 2017, per an
Emergent Research study
...
Full Blog Post
Are Your Business's Gift Cards Vulnerable to Hackers?
If businesses weren't focused on improving their network security prior to last week's bombshell disclosure from Equifax, they certainly are now. There's a good chance, though, that many businesses aren't even aware of a potentially massive vulnerability in their network: the plastic gift cards that they keep on display in their brick-and-mortar stores...
Full Blog Post
How Your Business Can Drive Self-Use Gift Card Sales​
If a gift card is purchased but never given to anyone, is it still a gift? That's not a prepaid industry Zen Koan; it's the question that numerous articles asked following the release of an eye-opening Mercator Advisory Group study last year. The study, titled "
Self-Use of Gift Cards in the United States
", led some publications to ruminate on the very nature of gifting and what the study's findings say about consumers as people.
PYMNTS.com
, for example, posited that "maybe millennials really are a self-centered bunch"...
Full Blog Post
What the Rise of the Digital Wallet Means For Your Business
In its never-ending quest to replace everything we carry in our pockets, the smartphone looks poised to claim yet another victim: our wallets.
Digital wallets, also known as mobile wallets or e-wallets, allow consumers to store funds, credit and debit cards,
gift cards
, and more on their smartphone or tablet and make payments using their mobile device. Digital wallet compatibility has been a hot-button topic in the payments world...
Full Blog Post
​