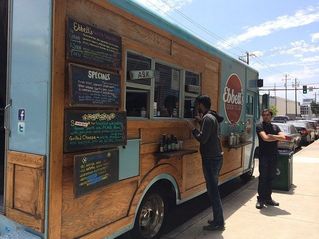 Food trucks are a billion dollar industry, and America's love affair with mobile dining looks poised to keep on rolling for the foreseeable future. Food trucks, which generated an estimated $650 million in revenue in 2012, are expected to generate as much as $2.7 billion in revenue in 2017, per an
Emergent Research study
.
These kitchens on wheels rose to prominence in great part because of what makes them different from conventional restaurants; convenient, local, and experiential in nature, food trucks sound, in retrospect, as if they were designed to cater to emerging consumer trends.
But if food trucks are to grow from a viable market segment into a legitimate counterpart to the restaurant industry, they'll have to take strides toward solving some of the logistical difficulties that their brick-and-mortar competition dealt with years ago.
One key area where food trucks can grow revenue, increase customer loyalty, and improve branding and cash flow is gift card sales.
Gift cards, much like food trucks, rose to prominence in great part because of their convenience and their ability to meet a need that was previously without a satisfactory solution. Gift cards are a $100 billion industry, but the cost of plastic gift cards and the point-of-sale systems that activate and accept said gift cards has kept many food trucks out of the gift card game.
---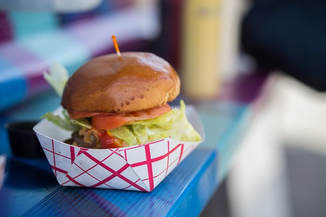 Fortunately for mobile restaurateurs, gift card processors haven't taken the rise of the food truck sitting down. Digital gift card programs and web-based apps that facilitate the activation and redemption of gift cards, like our groundbreaking
nthPOS
system, mean that food truck gift card sales are likely to boom in the years to come.
Food trucks and gift cards feel like a natural fit. Food trucks provide a product that locals adore, keep coming back for, and tell their friends about, but their mobility is a hurdle on the road to winning over "regulars" and becoming a habitual part of customers' meal routines. If your branded gift cards or loyalty cards live in your customers' wallets or, perhaps better still, on their phones, your business can stay front-of-mind even when your truck is on the other side of town.
You might not see your favorite food truck's gift cards at regional grocery stores this holiday season, but with food truck owners and gift card processors alike working to solve the great food truck gift card conundrum, it's only a matter of time. The
fastest-growing segment
in the foodservice industry is chipping away at the remaining advantages of brick-and-mortar restaurants, and
food truck gift cards
may be the next domino to drop.
If you own a food truck and would like to learn more about our innovative suite of gift card processing solutions, please
let us know
; we would be happy to hear from you!
---