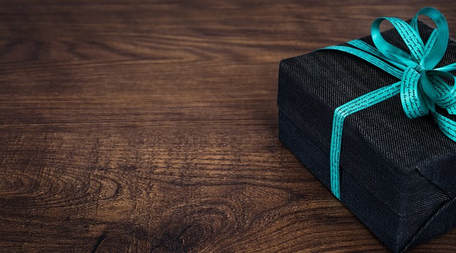 If a gift card is purchased but never given to anyone, is it still a gift?
That's not a prepaid industry Zen Koan; it's the question that numerous articles asked following the release of an eye-opening Mercator Advisory Group study last year.
The study, titled "
Self-Use of Gift Cards in the United States
", led some publications to ruminate on the very nature of gifting and what the study's findings say about consumers as people.
PYMNTS.com
, for example, posited that "maybe millennials really are a self-centered bunch".
Yet for retailers, the key takeaway from this study should be very simple: consumer interest in purchasing gift cards for self-use presents an exciting new opportunity for companies that sell
gift cards
.

​
Amazon recently demonstrated its mastery of this concept during its annual Prime Day sales event. Massively-discounted gadgets and appliances flew off the shelves as expected during Amazon's yearly answer to Black Friday, but one of the most sought-after offers from Prime Day 2017 was a humble gift card promotion: while supplies lasted, every $25 in Amazon gift cards purchased came with an additional $5 promotional credit.
---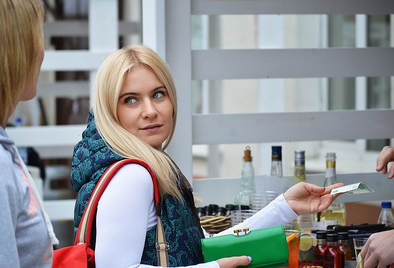 That's how easy it can be to capitalize on consumers' recognition of gift cards as branded currency. By offering $30 of credit for $25, Amazon offered consumers savings like they might find on a coupon or promotional code. Yet unlike traditional coupons, Amazon's offer necessitated the loading of funds into an Amazon gift card (a boon to the company) and offered consumers a discount on everything Amazon sells, not just on select items (a boon to the consumer).
​You don't have to be a publicly-traded company to take a page out of Amazon's playbook. If your company has the proper bookkeeping in place to determine how much customers tend to spend in excess of the value of their gift cards ("lift") and what portion of the gift cards you sell goes unused ("breakage"), you can come up with your own promotion to scratch shoppers' self-use gift card itch.
​
Here are three of the factors that recent studies have pointed to as causes for the growth of self-use gift card spending, as well as some ways that your company might use those instincts to your advantage.
Age
A recent
First Data study
found that consumers between the ages of 35 and 54 years of age are most likely to purchase gift cards for personal use.
Businesses can market their gift cards to this group by understanding what about this demographic lends itself to self-use gift cards. First Data found that these consumers value striking a balance between their professional and personal lives, are very brand-loyal, and are especially inclined to research and comparison shop before making a purchase.
If your company sells a product that people enjoy and keep coming back for, you've already laid the foundation for marketing to the 35-54 demographic. All that's left is making sure you have a gift card promotion in place that represents a clear bargain, and your loyal fans will do the rest.
​​
---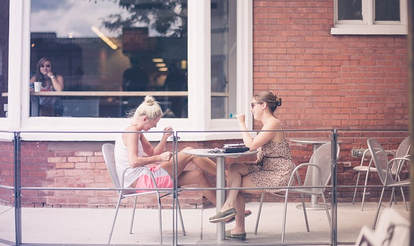 Technological Integration
As we've discussed in previous posts, mobile wallet technology, eGifts, and brand-specific apps are only going to grow in popularity. Brands that are able to sell their gift cards online and accept funds from mobile wallet apps can position themselves to satisfy the needs of younger shoppers.
Studies have found that millennials are
purchasing gift cards
for themselves both as a means of budgeting and as a way of earning rewards, often from both the retailer they are buying a card from and from the credit card they are using to fund the transaction.
By making your gift cards available digitally and incentivizing the purchase of gift cards with additional savings or rewards, you can sell more gift cards while also putting your brand in the one place that many people can't seem to take their eyes off of: their phone.
"Treat Yourself" Mentality
Even budget conscious shoppers need to treat themselves to something special from time to time. With more and more businesses offering rewards, incentives, and discounts with the purchase of
branded gift cards
, it's no wonder the frugal consumers are turning to gift cards when it's time to indulge a little.
Capitalizing on this mindset can be as simple as floating a suggestion; you probably won't have to tell someone in need of a little R&R to treat themselves to something special twice. By advertising special gift card promotions through the channels you currently use and framing your offers as a treat that your target audience deserves, you can give anyone on the fence about your gift cards the nudge they need to make a purchase.
The gift card industry is constantly growing and changing, and the emergence of gift cards as a means of sticking to a budget, accumulating rewards, and stacking discounts demonstrates just how far the industry has come since the age of the gift check.

Y
et no matter how they're marketed or what form they take, gift cards still serve the same essential purchase: making customers happy. As new trends and technologies take hold, merchants will find themselves with even more ways to delight their customers, so long as they are willing to think outside the box.

​
If you have any question about this article or if you would like to find out what nthCard can do to help your gift card program reach its full potential, please leave us a comment or
get in touch
!
---