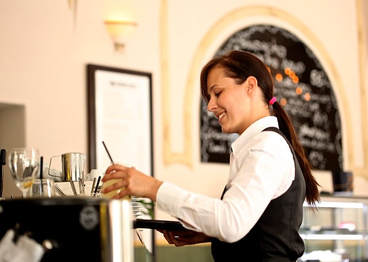 In its never-ending quest to replace everything we carry in our pockets, the smartphone looks poised to claim yet another victim: our wallets.
​
Digital wallets, also known as mobile wallets or e-wallets, allow consumers to store funds, credit and debit cards,
gift cards
, and more on their smartphone or tablet and make payments using their mobile device. Digital wallet compatibility has been a hot-button topic in the payments world for a few years now, but businesses and consumers alike are still getting acquainted with this evolving technology.
​
Businesses have a lot of questions about digital wallets, but whether or not consumers want to pay using their phones shouldn't be one of them: a recent study found that
mobile payments
are the single most sought-after technology in 2017, easily outpacing up-and-coming innovations like virtual reality and voice search.
So why aren't more merchants accepting digital wallet payments? For one thing, some of the biggest players in the digital wallet game, like Apple's Apple Pay, require retailers to have Near Field Communication (NFC) technology at their point-of-sale.
Restaurants like fast-casual chain Sweetgreen are seeing 5-15% increases in productivity when cash is eliminated from transactions, and digital wallets' ability to store branded gift cards makes smartphones yet another channel through which retailers can improve cashflow and build customer loyalty.
​​
---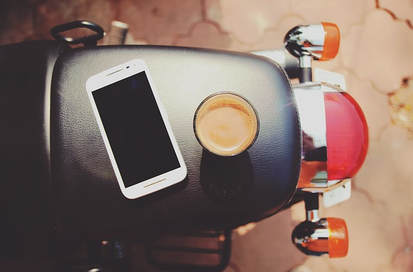 The hesitation to invest in a technology that is still developing is understandable, but it seems to have contributed to a chicken-or-the-egg situation: merchants are reluctant to adopt a technology that hasn't seen widespread consumer adoption, and consumers are likewise hesitant to adopt a payment method that isn't accepted by their favorite retailers.
If consumer confidence in digital wallet technology is any indicator, though, that hesitant holding pattern is coming to an end soon. More than 32% of U.S. consumers surveyed ranked
mobile payments
as the way they would like to pay for goods in 2017, and a separate, global study by the
Institute of Electrical and Electronics Engineers
found that 70% of consumers expect mobile payments to overtake cash and credit card use by 2030.
So with consumer interest on the rise and industry juggernauts adjusting their strategy to incorporate digital wallet compatibility, when is the right time for your business to start accepting mobile payments?
At the
National Restaurant Association's
March trade show in Chicago, Jim Steinberg of
mobile customer loyalty platform
Loyalty Plant didn't pull any punches: "Get into this sooner rather than later because this is going to be a standard in the industry."
​
---